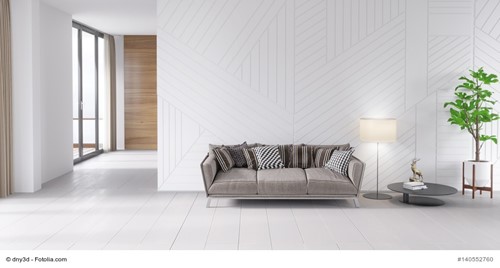 If you strive to make your home unique and have a particular style in mind, it can be difficult to find the right decorations to meet your needs. 
With a Target in every town and strip malls containing the same stores carrying the same mass-produced furniture and decorations, where can you turn to find handmade home decor? In this article, we'll share with you five sources for just that.
Etsy
What started as a project in the founder's New York apartment in 2005 has turned into a multi-million dollar online business. Etsy is the undisputed champion retailer of handmade goods.
From clothing to home decor, if you can think of it you'll likely find someone who makes it and sells it on Etsy. One of the advantages of Etsy is being able to contact the seller personally and ask questions or make custom requests. This makes Etsy one of the best ways to find home decor that is made to order.
Another benefit of Etsy is how easy it is to search and browse. If you aren't ready to buy an item or want to wait for a second iteration, you can always follow the seller or save them item for later on when you're ready to purchase.
Pinterest
We know what you're thinking. Pinterest is a place where you pin photos of home decor, not a place where you buy it. And while that may be true, it's also a great way to find handmade goods that you might not see anywhere else. Here's how to find handmade goods on Pinterest.
Search for and follow Pinterest boards that are created by or related to handmade home decor. You'll find hundreds of boards like this already in existence.

Start pinning some of your favorite items so you can research them more later.

Pick the items you'd like to purchase off of your board and research the maker of those items. Oftentimes, the people who made the items are the ones who initially pin them. Other times the pins lead directly to the sellers webstore.

If you can't find a webstore to buy the item from, try contacting them directly to see if the item is for sale online
Polyvore
Polyvore is a fascinating website. It's like if you took Pinterest, a dressing room, and a webstore and mixed them together. Polyvore is often used for clothing, however they have a growing selection of furniture and home decor available.
You create an "outfit" of furniture and home decor to see how they will look together. Then you can place an order for the items you want to buy.
Ebay
Before Pinterest, many craftsmen sold their goods on Ebay. And many still do to this day. Ebay is also a good place to find second-hand, unique home decor that you wouldn't find anywhere else. And, if you're lucky, you can win bids on items at a low price.
Uncommon Goods
Uncommon Goods might not have common goods, but they do run a very conventional and straightforward online store that is easy to use and contains a range of unique home decor that you won't find anywhere else.