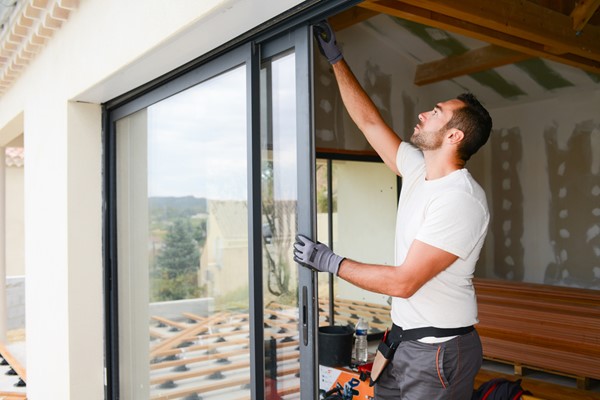 There are many reasons to put new windows in your home. You will reduce drafts from faulty-fitting glass and frames. You no longer will need to install and remove storm windows with the seasons. You might gain access to more comfortable cleaning options with tilt-in sashes. Your home's curb appeal may benefit from the updated design. 
However, if your reason to change out the windows is to reduce your energy bill, you might not get the return on your investment for which you hoped. Before you lay out the cash, do some calculations to make sure you know what to expect.
The skinny on ROI
Modern dual-paned, thermal windows retain heat indoors two times more effectively than single-paned windows from ten or twenty years ago. The difference between a new dual-paned window and a single-pane with an installed storm window is only about fifteen percent more efficient. 
Your home's exterior is the envelope in construction terms. Windows make up just a small portion of most home's envelope since it includes larger items like exterior walls and the roof. Replacing your windows with new, energy-efficient ones may reduce your energy expenditures by five to fifteen percent. Since the average American homeowner pays roughly $1000 to heat and cool their home annually, a $300 to $1500 per window replacement cost could take a long time for you to see an equivalent return in energy savings.
Top dollar materials
If you replace your windows with solid wood versions instead of vinyl, you may find that they do not hold up as well since modern wood growing and curing practices means that the lumber is more prone to damage from the elements than a vinyl window would be. Although some wood windows come with an aluminum skin or cladding, and so last much longer, these are even more expensive, so your ROI goes down.
Repairing or renovating your existing windows may give you a better return since you can have the panes (glass) repaired when broken, cracked or chipped, and the glazing and sash refurbished. In particular, if your home is historic and has vintage windows, fixing them may be worth the trouble and prove to be near as energy efficient as replacements. 
When you sell
New windows may add just under 75 percent back toward increased value in your home, but not if you removed an original wood window that was part of the home's architectural features. In that case, having custom wood replacements made will help to retain your home's value.
Do repair any broken, chipped, or cracked windows or screens before placing your home on the market to give yourself the best chance for top dollar. If you have questions about replacing windows before you sell, seek advice from your professional real estate agent.