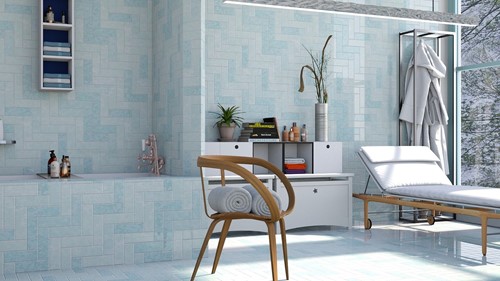 Image by DarthZuzanka from Pixabay

Those who have lived in the same home for an extended period of time may be thinking about renovating their house. This is a chance to update the space to fit more contemporary styles while also increasing the value of the home itself. With this goal in mind, here are a few home improvement trends to try this year.
The Addition of Subway Tiles
In the world of interior design, the popularity of subway tiles has already skyrocketed. This is a glamorous tile is used to bring urban vibes right into the comfort of one's home. These tiles can be used to add a little bit of sparkle to any room. Subway tile can be used to create visual interest without drawing attention away from the structure of the room itself but they can also stand as a design centerpiece. Look for accented subway tiles that will beautifully bring out the features of the room. These details may come in the form of different colors, understated texturing, or setting the tiles into unique patterns.
The Use of Open Shelving
Open shelving used to be thought of as a fringe idea; however, it is here to stay. They are often designed to be a slightly different color from the rest of the kitchen to highlight the minimalist design aesthetic that has become popular in recent years. While proving easier access to stored items, open shelving also creates an opportunity to add a punch of color or pattern at the back of the shelves without updating the whole wall. Many people also like to accent open shelves with handmade ceramics or collectibles. The flexibility and versatility of open shelving have made this a popular trend.
The Expansion of the Bathroom
Many homeowners are looking for updates that will bring a sense of luxury and convenience to their bathrooms. You may look for ways to make the space bigger and incorporate some new technology. You may consider adding heated toilet seats or jets for the bathtub. Create built-in seating in the showers, install adjustable showerheads, and create storage alcoves in the shower itself. Adding counter space and dual faucets is another popular and timeless upgrade.
The Advantages of Home Improvement
Home improvement projects aren't just a way to elevate living spaces. They are an opportunity to invest in your home and add value to it. Why not take a look at some home improvement options for 2020?